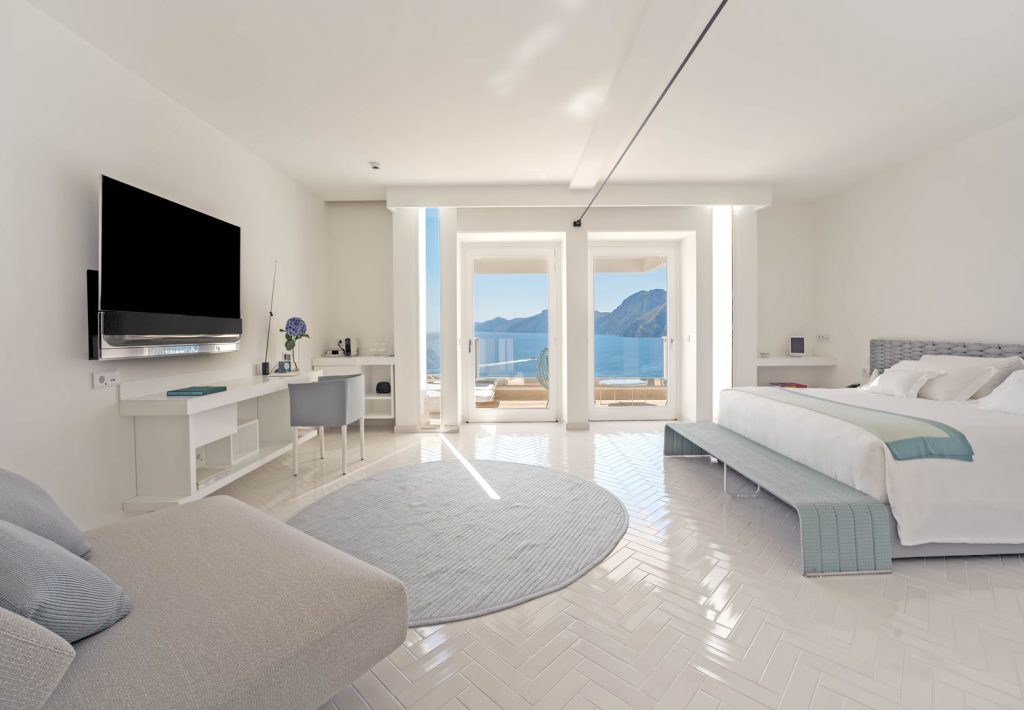 The brand new Casa Angelina Suite
by Paola Lenti
Stepping inside the newly debuted Suite Azure at Casa Angelina, our guests are greeted by the stunning interior design that instantly captures the essence of the surrounding landscape. The suite, located on the second floor, is elegantly decorated in multiple shades of light blue and white, carefully chosen by renowned Italian designer Paola Lenti to create a harmonious dialogue with the breathtaking views of the sea and sky.

The 50sqm interior is an open and inviting space, divided into a comfortable bedroom and a cozy living room. The space is adorned with aquamarine nuances that echo the shades of the sea, gloss-varnished side tables that perfectly complement the silent bed and an Agio chaise lounge that adds the perfect touch of modern sophistication. The space is also equipped with a walk-in closet and large bathroom, designed with a separate bathtub and shower, both overlooking the Tyrrhenian Sea.

The highlight of the Suite Azure is undoubtedly its large front terrace, offering uninterrupted and spectacular views of Positano and Capri. The terrace is fully equipped with Paola Lenti outdoor sunbeds and chaise lounges that invite guests to relax and soak in the Mediterranean sunshine in the ultimate comfort and style. With its stunning sea views and refined design, the Suite Azure at Casa Angelina is a brand-new haven for an unforgettable stay in the heart of the Amalfi Coast.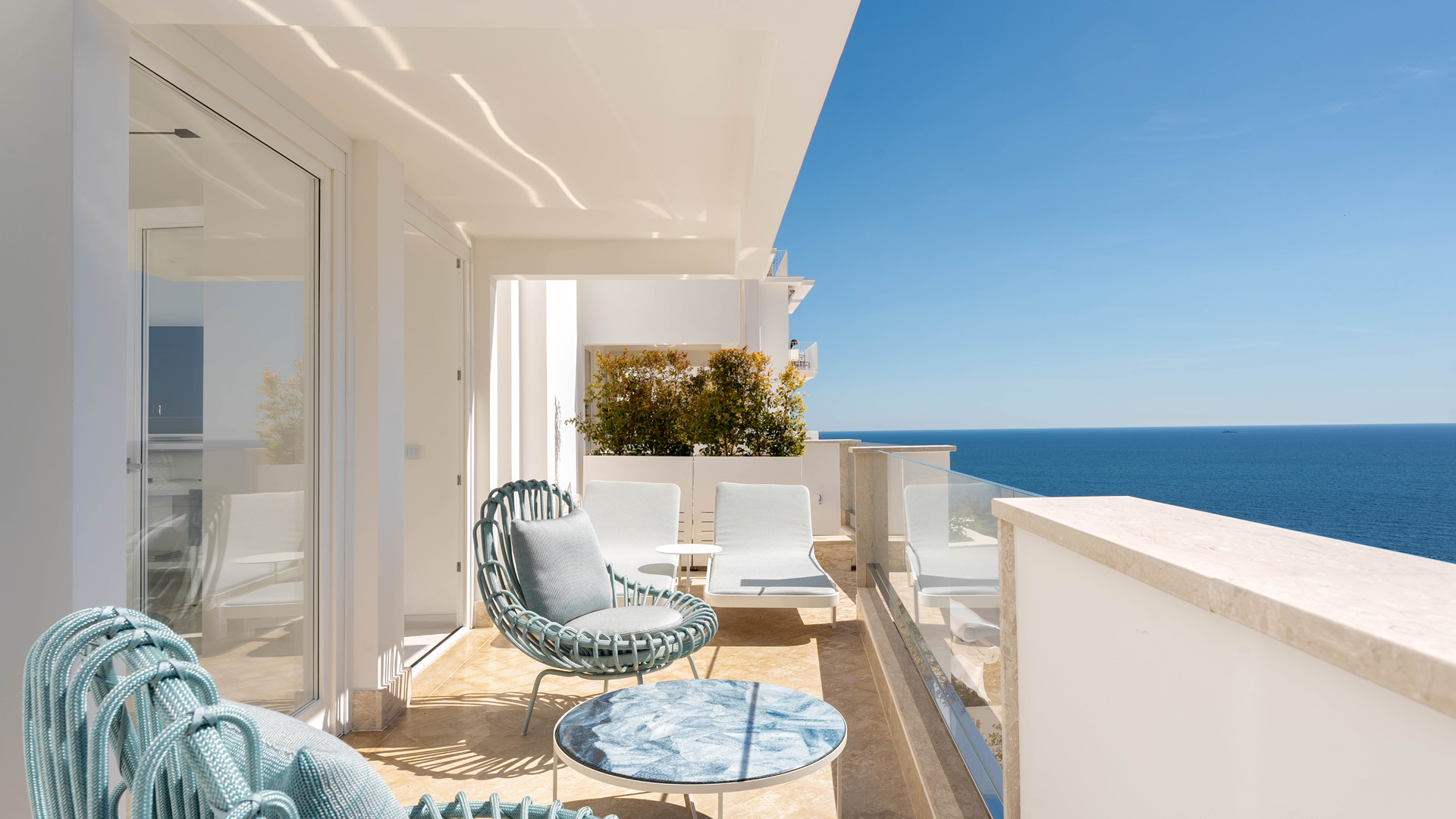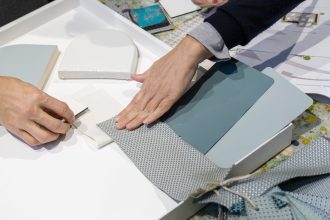 INTERIOR SPACE
50 sqm / 338-square-foot
OUTDOOR SPACE
16 sqm / 172-square-foot
private terrace with superb sea views over Positano and Capri
S
P
A
C
E
S
walk-in shower with separate bathtub
wi-fi internet connection
S

T

Y

L

E
details