Hotel At A Glance
sublime modern minimalism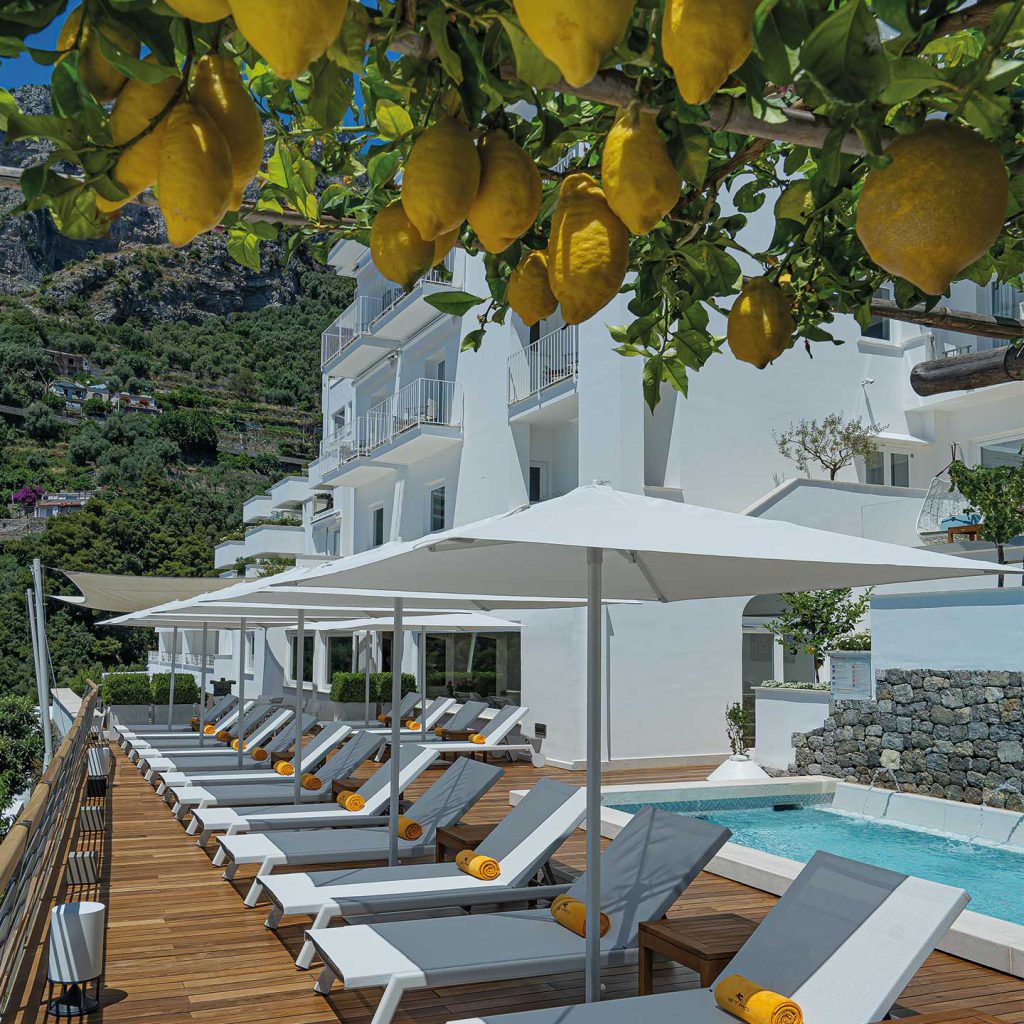 A Passion for
Hospitality
Right from the first "benvenuto," guests immediately feel the warmth of Italian hospitality at Casa Angelina. Here, it's much more than a genuine smile that extends from the Front Desk Team to the waiters at our top floor restaurant Un Piano Nel Cielo, but rather a philosophy ensuring guests feel the essence of 'Italy's Dolce Vita', like being at a rich friend's lavish home on the Amalfi Coast, at every capacity during their stay with us.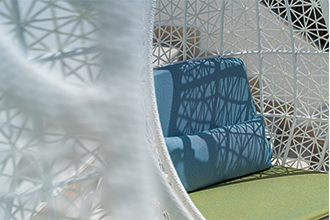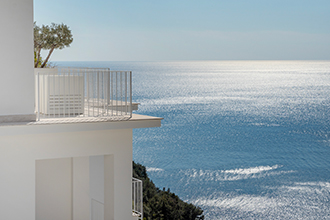 After spending time here, guests often express how "Casa Angelina feels like a slice of heaven" and how they "don't want to leave".

That feedback is not just about the hotel's design, location, and amenities, but largely about the head-to-toe service and passion for hospitality each one of our staff members encompasses.
TASTEMAKERS OF UNDERSTATED CHIC LUXURY
Discover the singular balance of modern design
and warm Italian hospitality at Casa Angelina.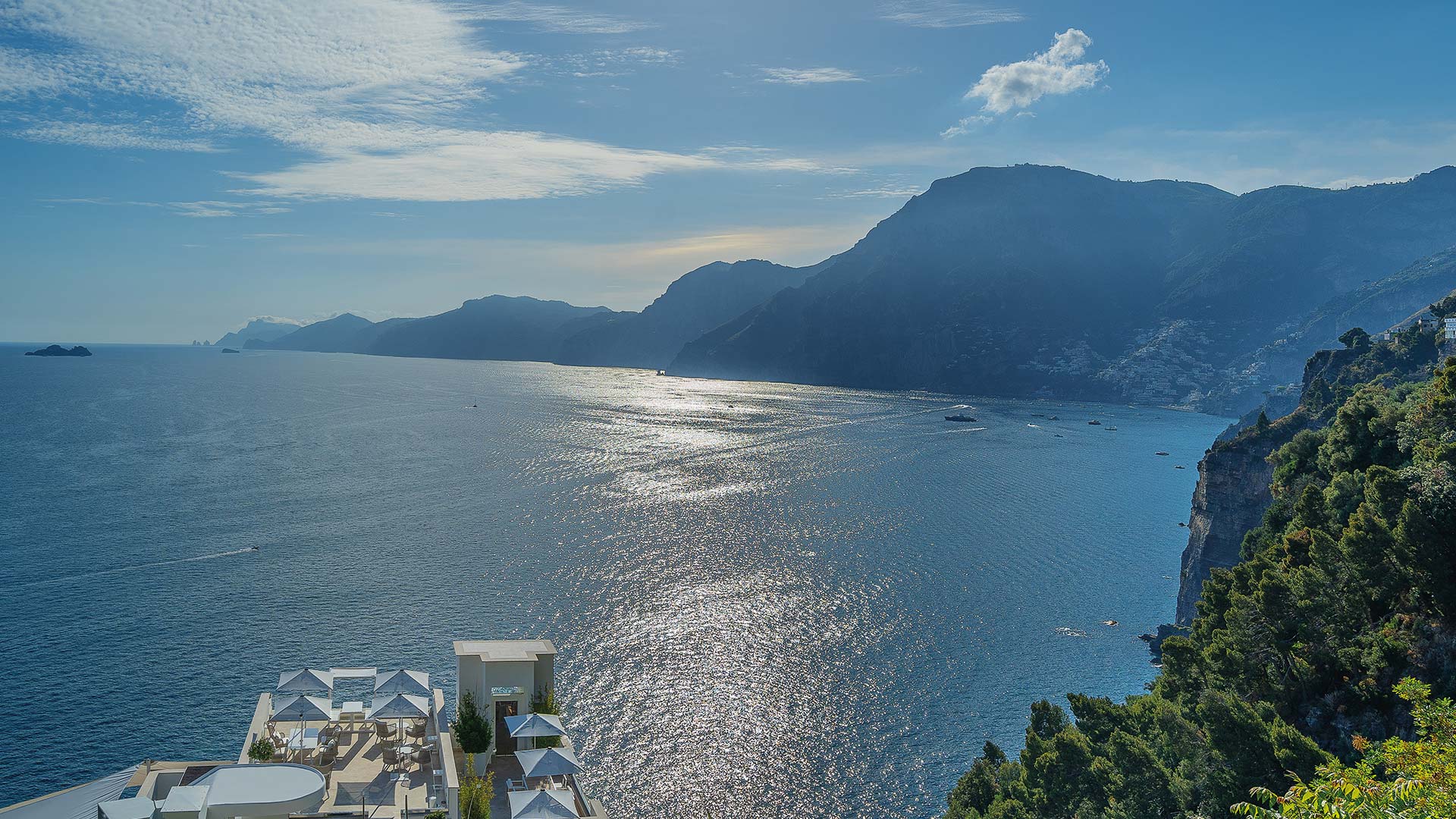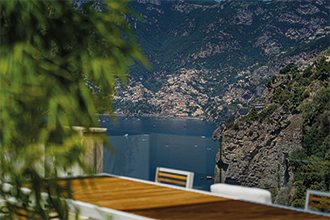 Design, Architecture, Nature
Casa Angelina's white-washed, contemporary-style design is individualistic here on the Amalfi Coast; there's no spot like it, being that most of the other area hotels take on a more "traditional Italian" aesthetic. Its clean lines and ivory-hued exterior contrast the sapphire sea and lush hillside terrain.

Those who blueprinted Casa Angelina ensured the unparalleled surrounding beauty was maximized at every corner, not solely through color choice: sea-facing balconies, large floor-to-ceiling windows, and the building's gentle cascade down the resident Amalfi Coast cliff are just three examples of many.

Lemon trees freckle the premises and serve as native spectators to the mesmerizing view from the hotel's backyard: the Gulf of Salerno, the isle of Capri, and Positano's colorful edifices in the distance. Many consider them to be the hotel's emblem, whether that be through the shade they provide next to the pool or their natural punctuation along the descending path to the beach.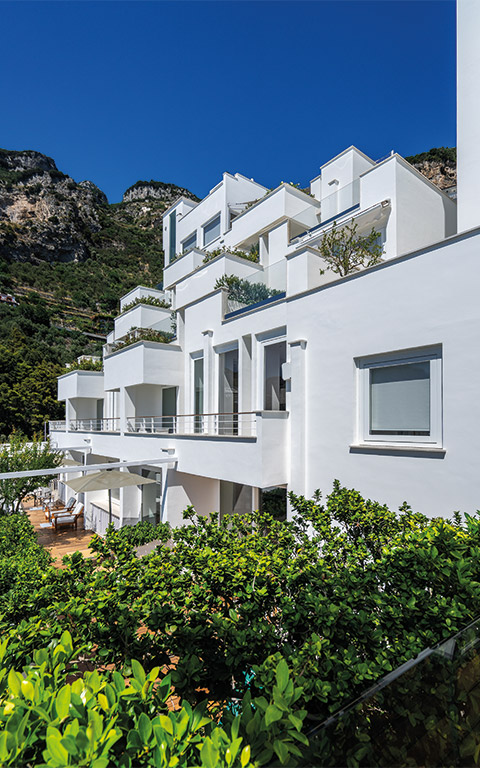 A CLOSER LOOK AT OUR COLLECTION
While the hotel's exterior showcases the rugged beauty of the Amalfi Coast, the inside flaunts a treasure trove of contemporary art throughout its various corridors and spaces.

Our bright, all-white interior is the perfect backdrop for showcasing contemporary art. Our eclectic collection of intriguing, hand-picked pieces was made by the hands of talented artists from around the world.
We've got whimsical ceramics depicting sun and moon figures, the work of Mexican sculptor Sergio Bustamante. Venetian Murano glass sculptures with pops of color are exhibited in Cuban artist Alfredo Sosabravo's oil paintings and drawings.