Hotel At A Glance
DISCOVER THE AMALFI COAST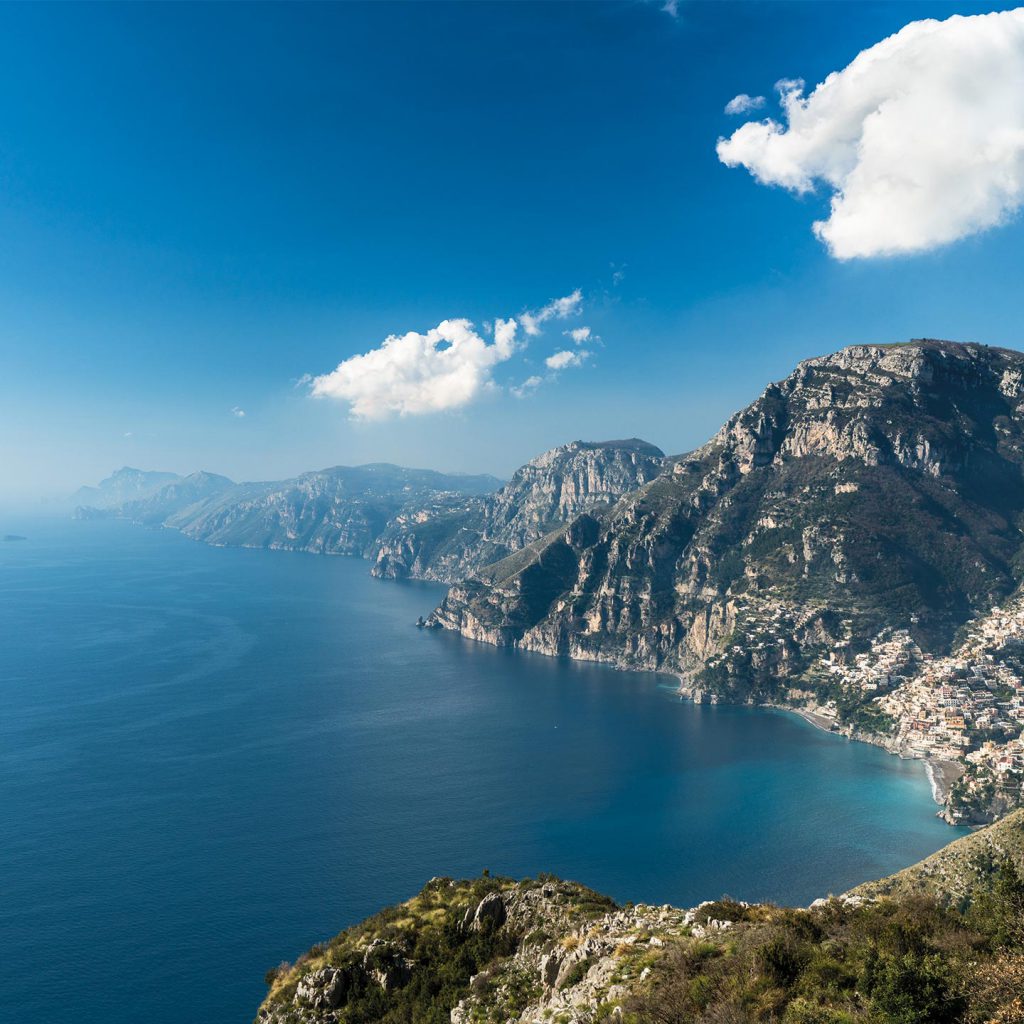 Get Lost on Italy's Sun-Kissed Mediterranean Coast
Just around the corner from Naples, this 43-mile stretch of indented, cliff-lined coastline is blessed with a soul-stirring variety of beauty. Here, steep mountains meet the glittering Mediterranean via rocky cliffs, making the Casa Angelina grounds picturesque.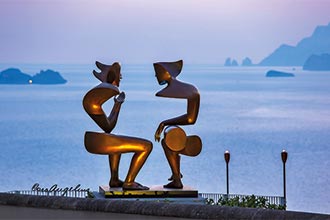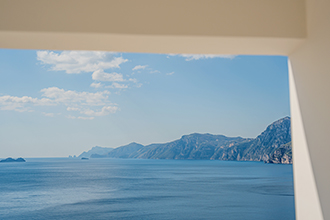 Casa Angelina is in Praiano, an authentic fishing village and Amalfi Coast gem. Its location is a convenient mid-way point between the more tourist-heavy towns of Positano and Amalfi. Our hotel serves as the perfect base to exploring the region's many delights, from Ravello's romantic mountaintops to the winding hiking trails of Campania's backcountry.
This quintessentially Mediterranean landscape blends centuries
of artistic and architectural accomplishments with one of nature's perfect panoramas.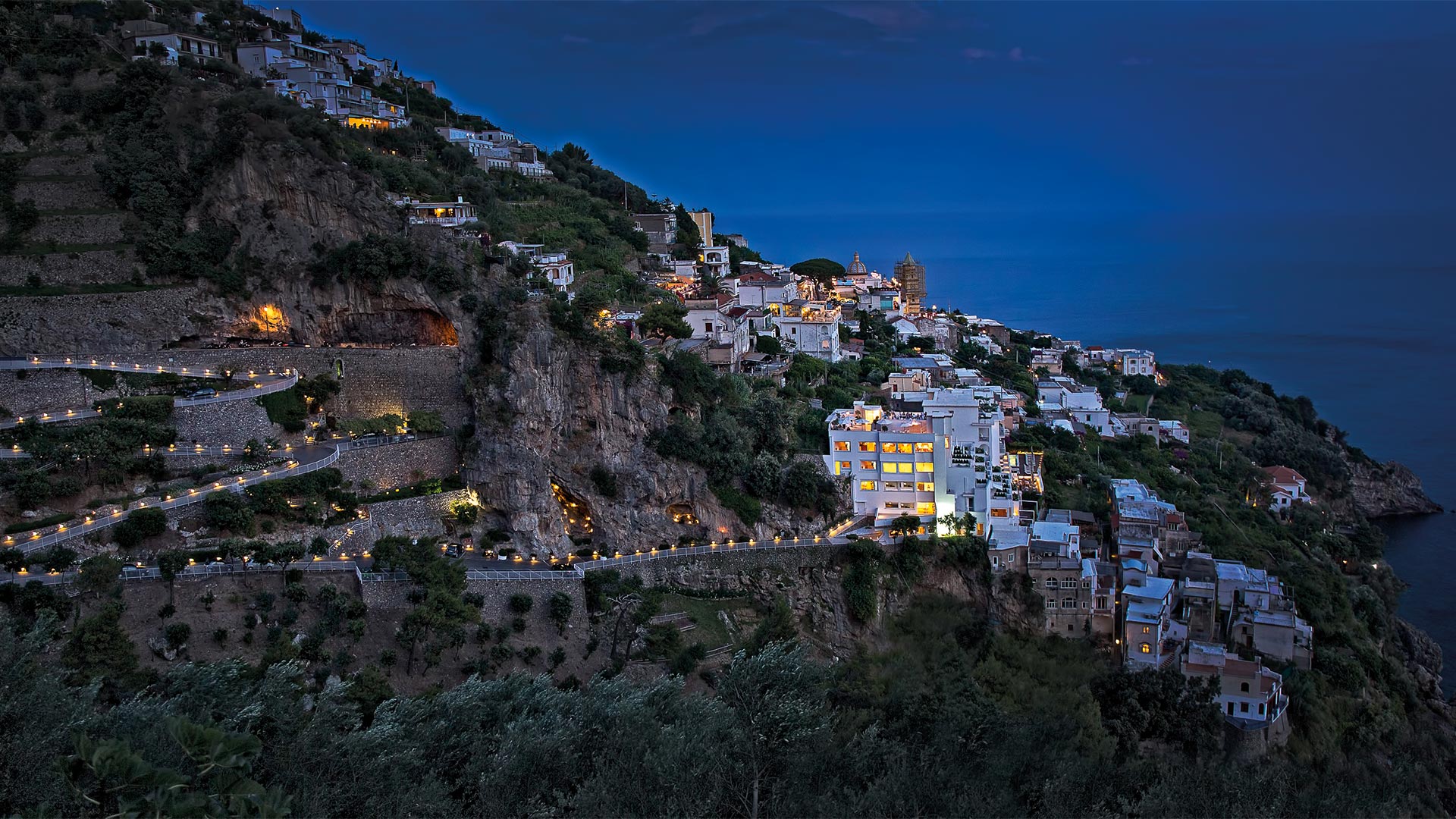 Praiano is rich in both history and art; its seclusion and natural beauty make it the perfect place to walk around and explore, as well as witness the area's famed awe-inspiring sunset.

Praiano is a small fishing village where white-washed buildings cling to craggy cliffs, about midway between the more tourist-heavy towns of Positano and Amalfi. Once a hub for silk production and a favored getaway for medieval Amalfi dukes, Praiano is steeped in local history.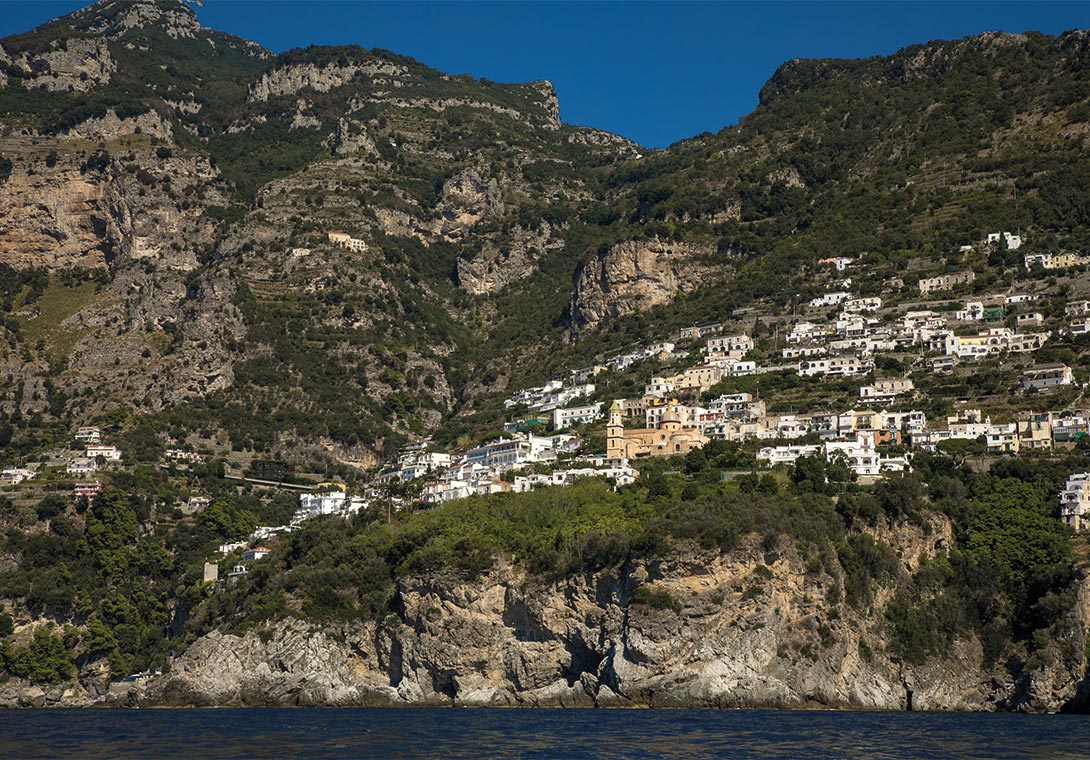 The village, which is built into the rocky sea cliffs, promises privileged panoramas of the coast, sun-soaked pebbled beaches, several excellent restaurants and an intriguing local arts scene, including open-air ceramic installations and stone sculptures that take inspiration from the town's craft heritage.
GOING BACK TO "LA DOLCE VITA"
Oh, and it's also home to what is probably Amalfi's most famous nightclub: L'Africana, which is squirrelled away in a converted grotto down by the sea.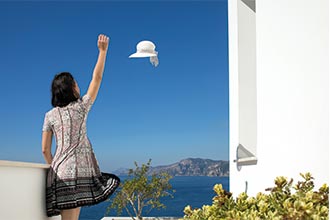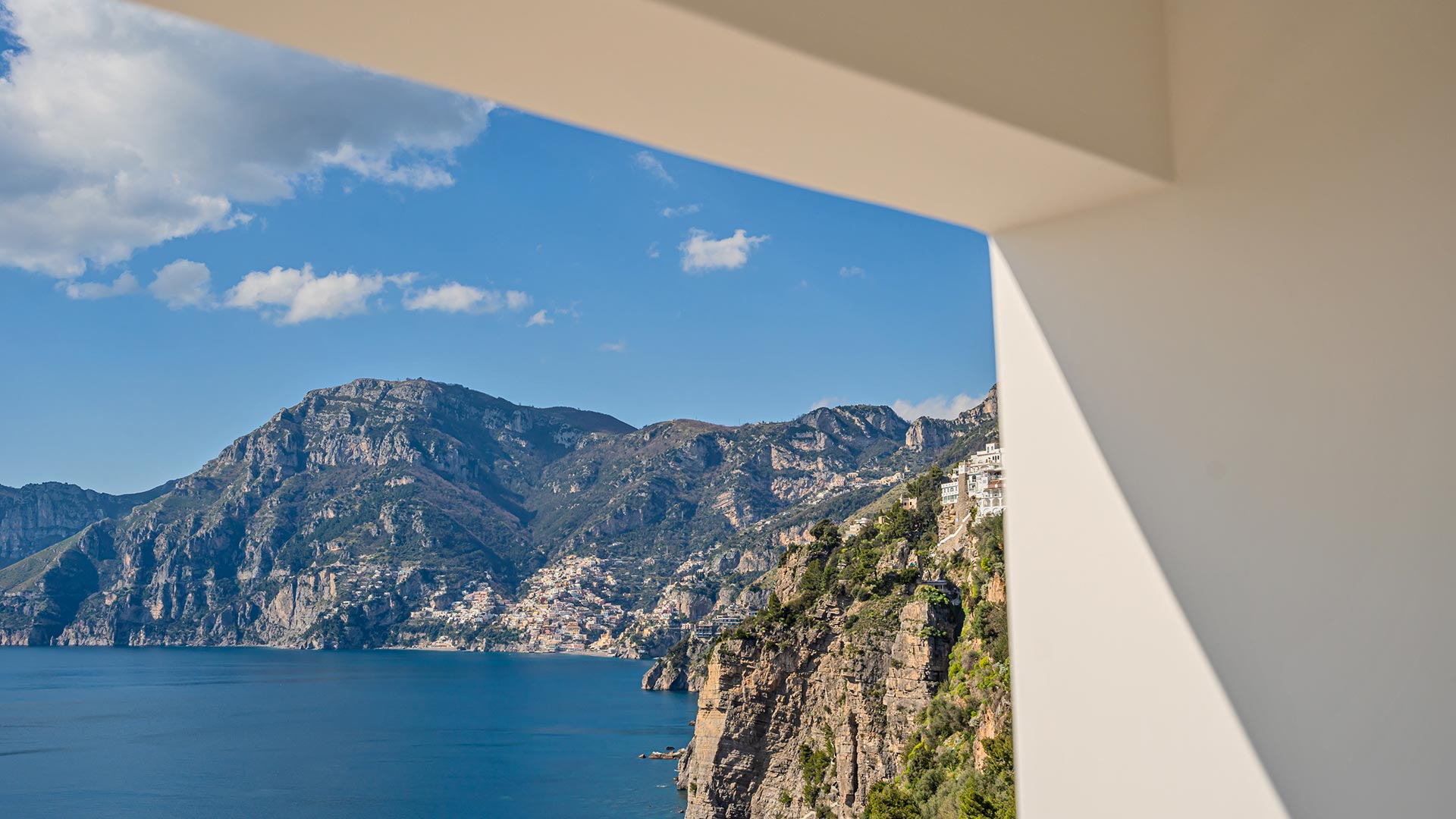 A small corner of paradise
kissed by the gods
One of the Amalfi Coast's most famous towns, Positano, boasts a charm that never fails to astonish its visitors.

The beach resort town of Positano sits 15 minutes away from Praiano; fascinatingly, it was nothing more than a quiet fishing village until John Steinbeck shared it with the world in a 1953 Harper's Bazaar article.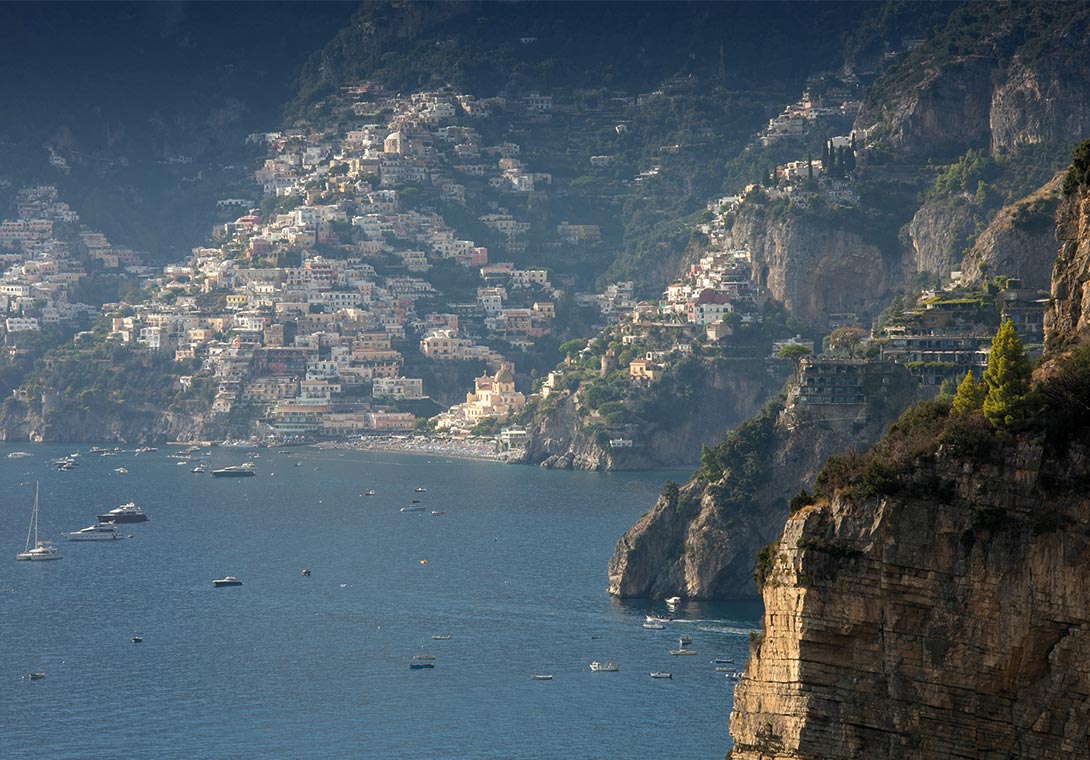 Positano is exceedingly photogenic and easy to fall for, with its iconic warm-toned edifices that cascade down steep slopes towards the shore.
Though just 4,000 or so people call it home, many more make the pilgrimage here during the summer months to browse its chic boutiques, lounge and catch a tan on local beaches, as well as people-watch with a spritz in hand at the town's many charming restaurants and bar terraces.

Hotel guests can conveniently reach Positano via Casa Angelina's hourly shuttle bus.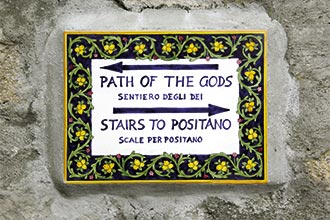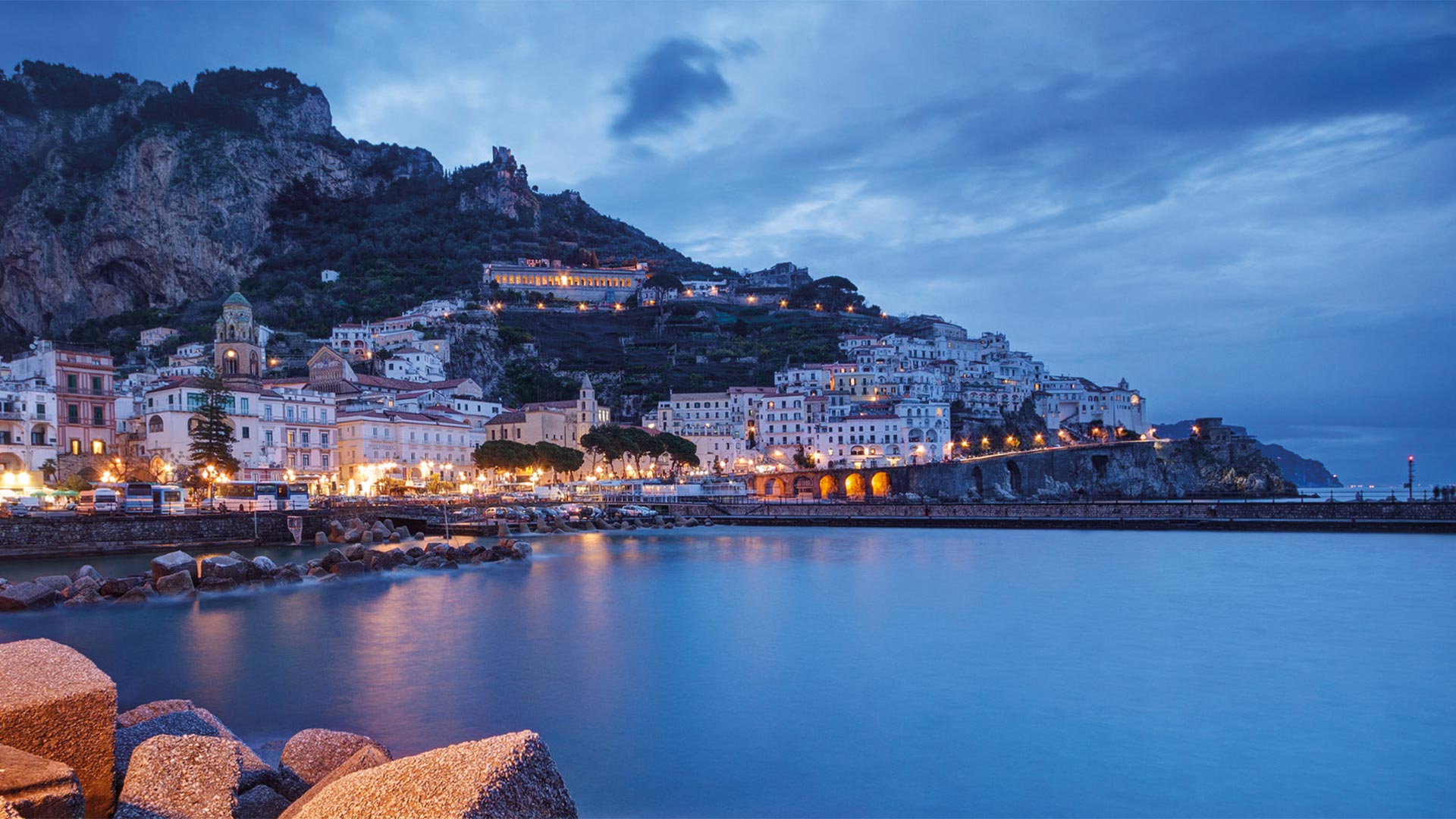 The noble and beautiful queen
of the coast
The town of Amalfi is the region's brightest gem.

A pretty resort town neatly sandwiched between the mountains and the sea, it's hard to believe that photogenic Amalfi was once the HQ for a powerful medieval maritime empire. A mere 25-minute drive from Praiano, it is one of the busiest and most bustling towns on the coast.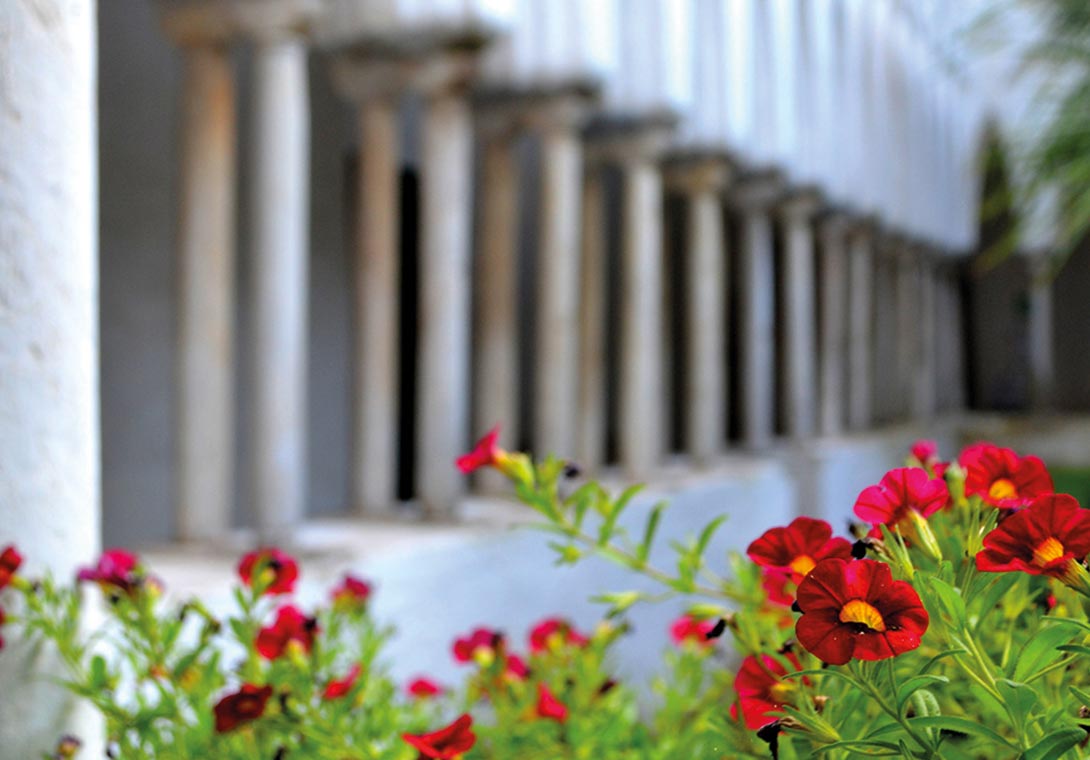 When here, wander tangled alleys, climb steep stairways, and people-watch at the central Piazza del Duomo overlooking the town's striking centuries-old cathedral.
ANCIENT MARITIME REPUBLIC
Amalfi also has plenty of shops for exploring, lots of excellent seafood restaurants serving fresh fish, and several celebrity-frequented bars. Its smaller, shyer neighbor, Atrani, is a great place to escape Amalfi's crowds.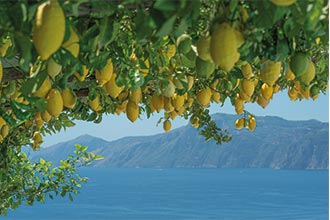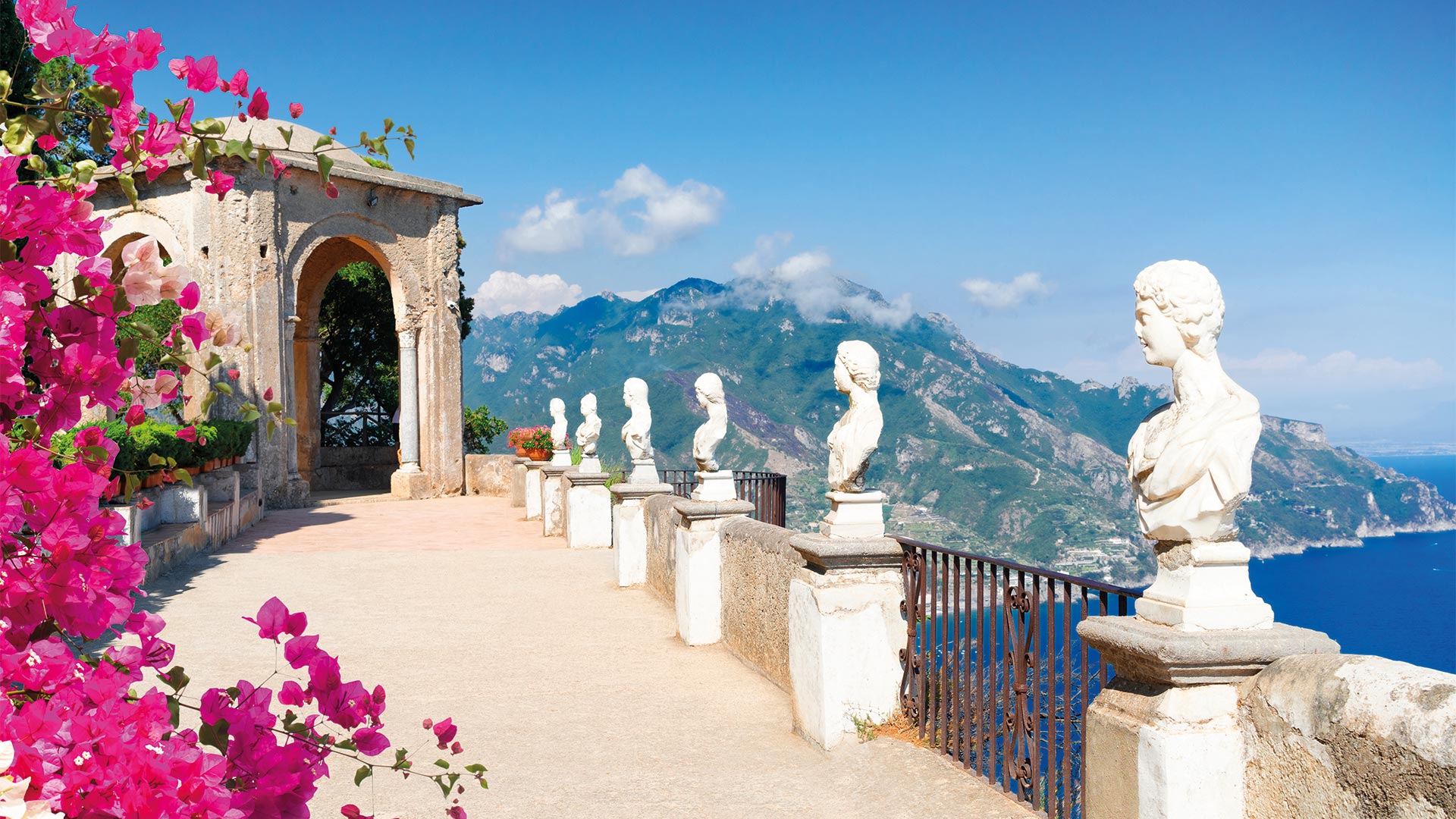 Among flowers and music, a
window on the infinite
Ravello offers an extraordinary experience to get lost in the enchantment of lush nature.

Perched more than 1,100 feet above the sea, atop a mountain, this elegant and walkable town oozes romance, wooing goggle-eyed visitors with its gorgeous gardens and sensational views.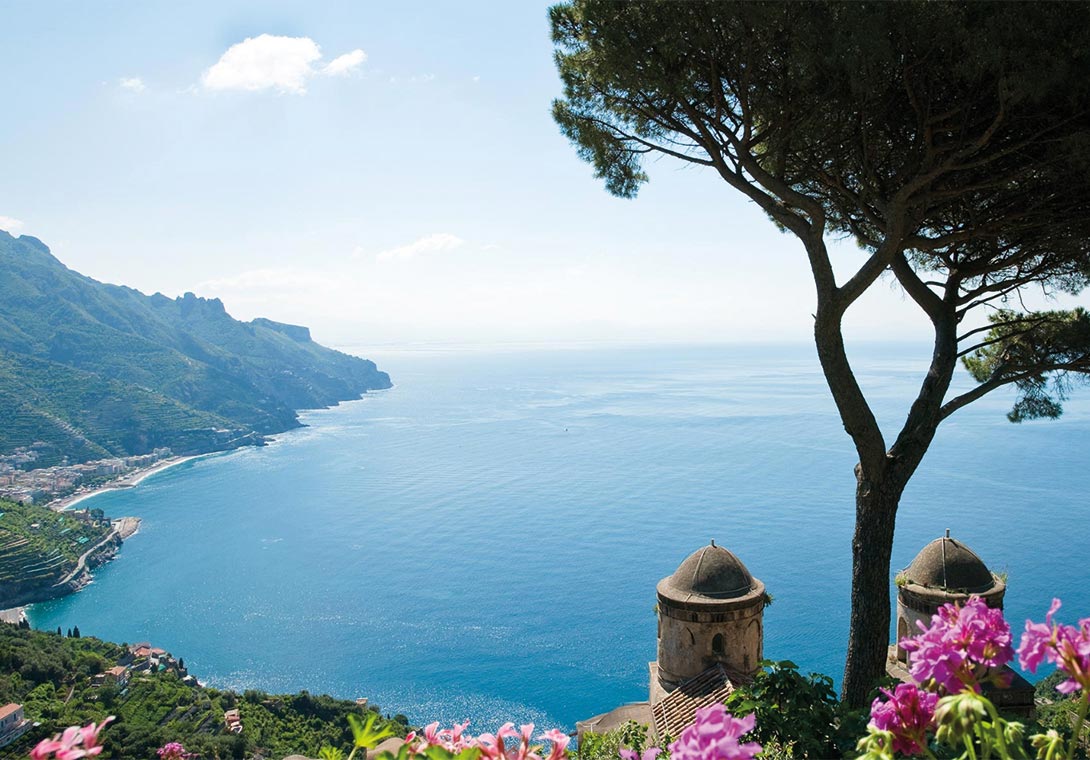 It's also got a star-studded roster of past visitors, with such esteemed figures as opera composer Richard Wagner and screen starlet Greta Garbo; current well-known visitants include Hillary Clinton and Woody Harrelson.
If you are open to the prospect of having an exciting driving experience, then the nerve-testing journey from Praiano to Ravello – a jaw-dropping 10-mile jaunt along a twisting and precipitous coastal road – is well worth undertaking.