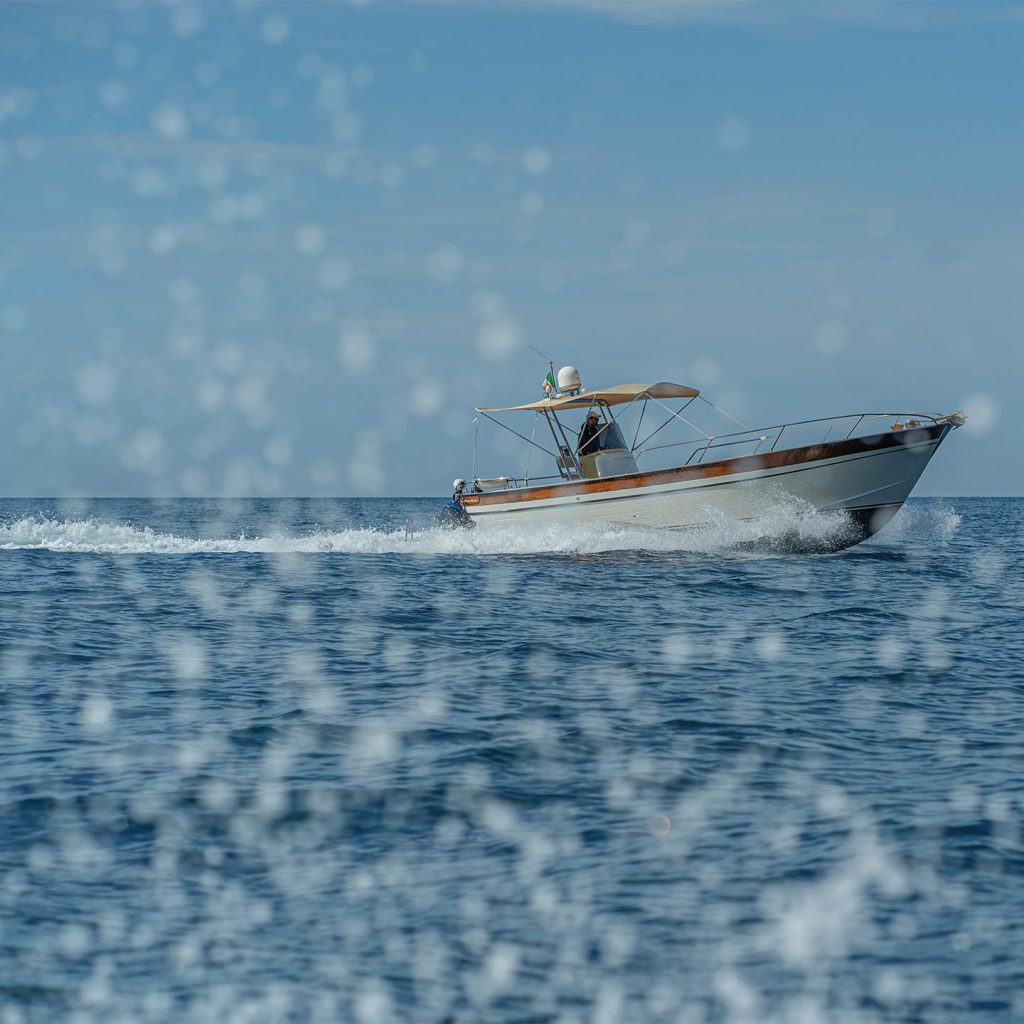 Sail the azure sea
on our Private Boat
Casa Angelina's own private boat is exclusive to hotel guests, who can hire the boat – together with a skipper – for half-day or full-day tours, further exploring the grottos, crevices, and hidden bays of the Amalfi Coast. Inspired by the traditional Sorrentine Gozzo fishing vessels, our Casa Angelina boat was constructed by master boatbuilding craftsmen who remained faithful to centuries-old construction techniques that ensure a smooth ride, no matter what the water conditions may be.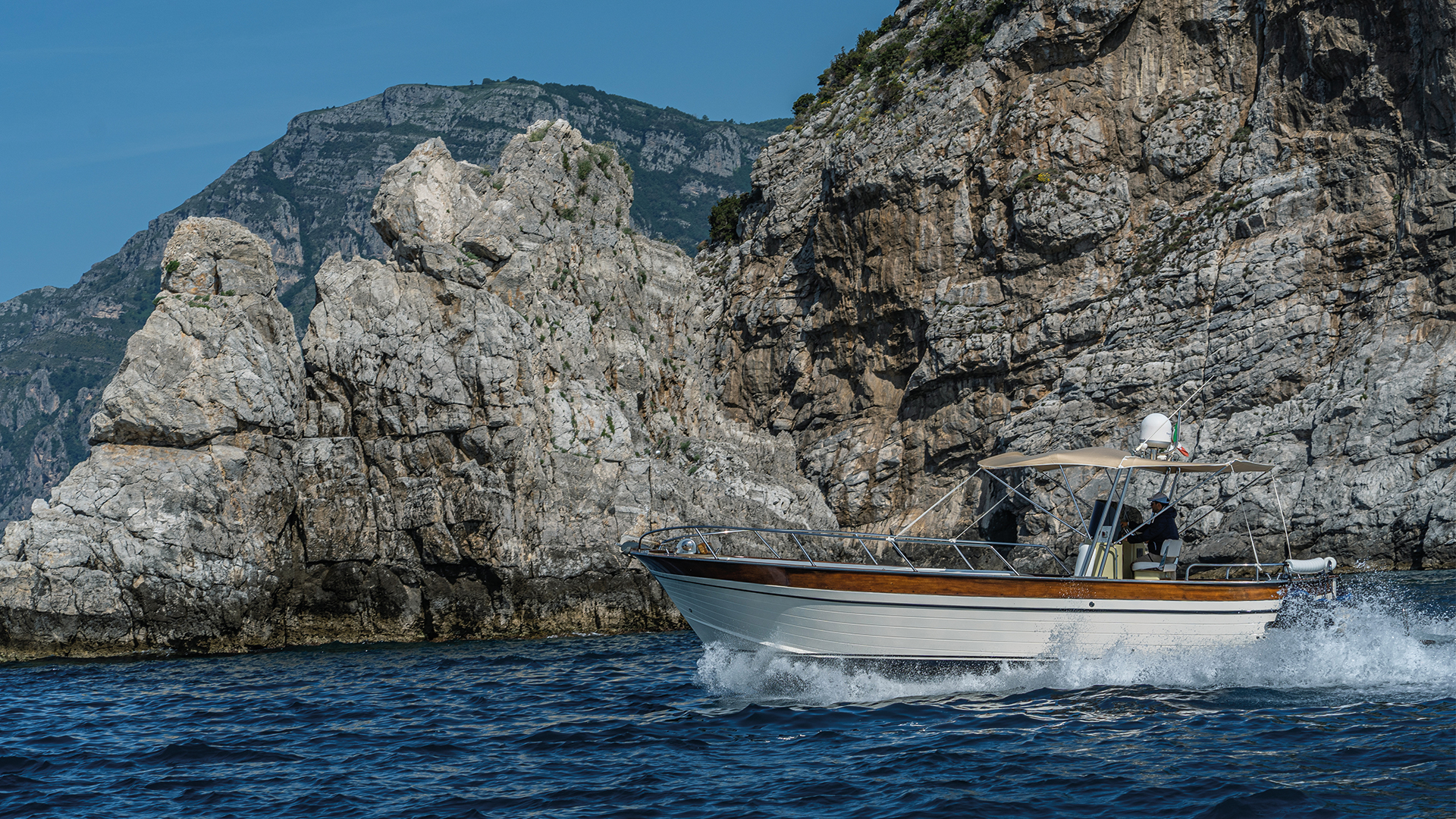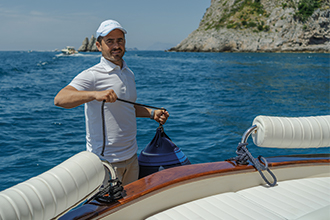 2 cabins with separate bedrooms, a kitchen, a shower
a small sitting area and a bathroom

B
O
A
T
&nbsp
D
A
T
A
Measuring 10 meters (33 feet), the boat is capable of carrying up to 10 guests at a time, with plenty of space for each passenger to stretch out and sunbathe. There are two inboard engines for maximum safety as well as two cabins with separate bedrooms, a kitchen, shower, small sitting area and a bathroom. Our experienced captain can bring guests to lesser-explored coves along the coast, to Positano or Amalfi (just a few minutes from the hotel), and even to around-an-hour-away destinations, Sorrento and Capri.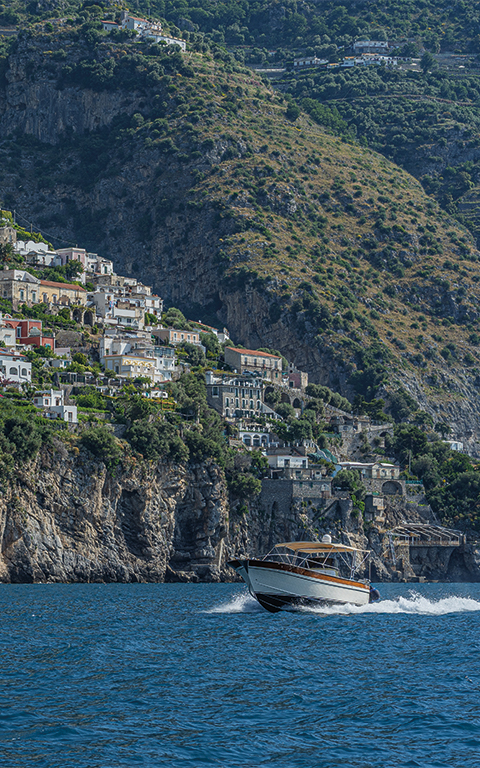 Popular itineraries include a cruise around Capri, stopping at the Blue Grotto and the Faraglioni Rocks; voyages south to small coastal towns such as Maiori, Minori and Cetara; or a trip to Leranto Bay – a place of awe-inspiring beauty, where the mythical Homerian Sirens were said to have sang their enchanting songs to passing sailors.
What better way to share moments together and create everlasting memories than going on a private boat tour along the alluring Amalfi coastline?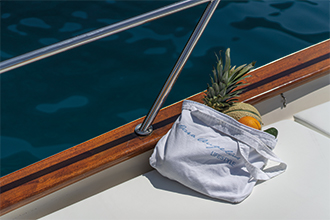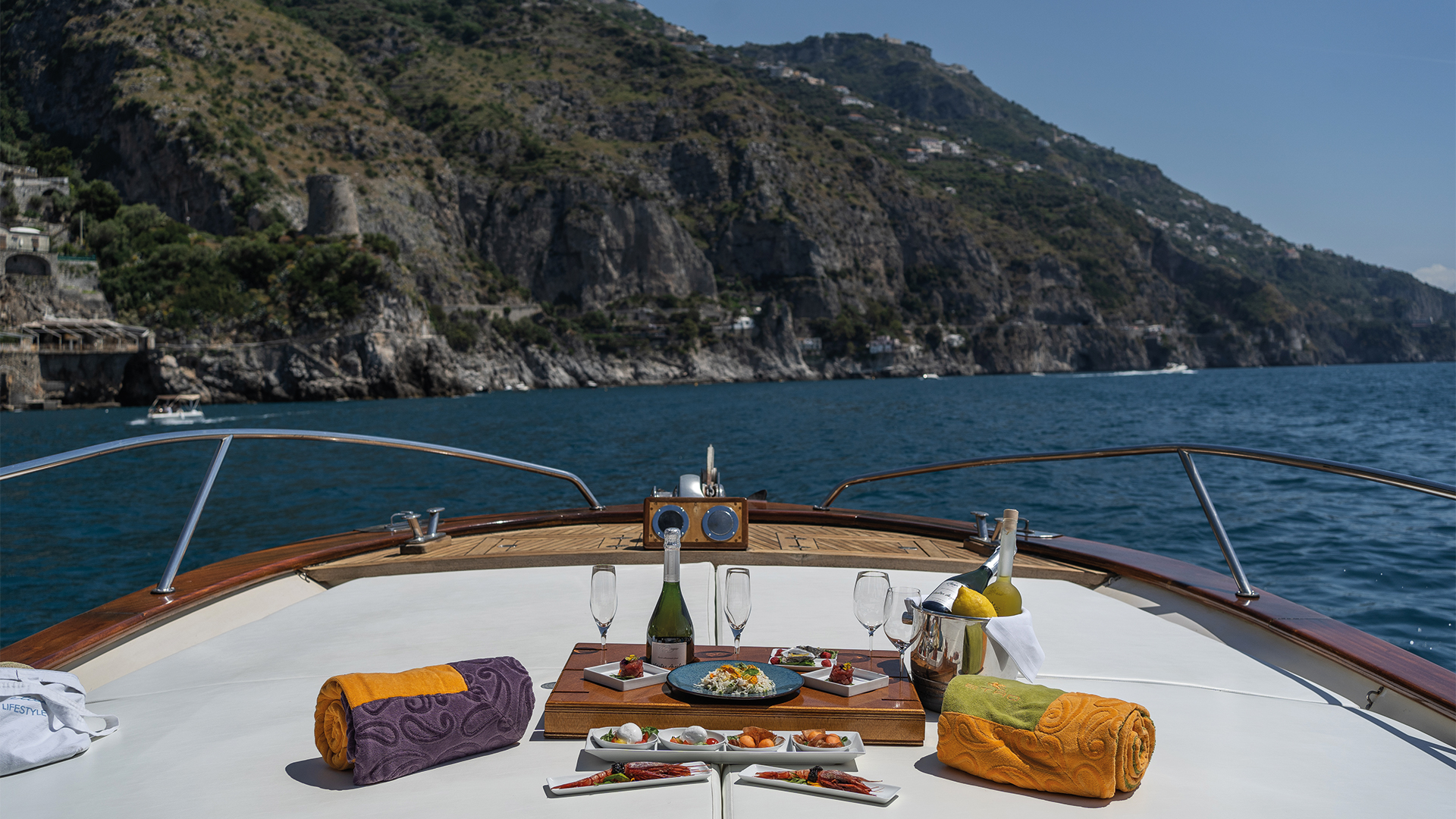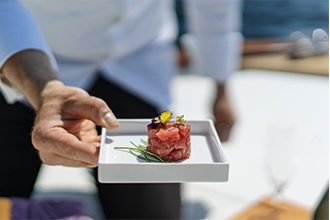 Leopoldo Elefante Executive Chef
It's always ideal to boat and have food on board, specifically dishes that don't require long cooking times: Our Executive Chef Leopoldo Elefante wants you to enjoy the sea and not worry about supplying food, which is why he offers his culinary services to boat-goers. His favorite plates include Rice with White Sea Truffles, Sfusato Amalfitano & Zucchini flowers, Oyster & Rasperry, Shrimp Avocado & Dill, Prawn & Kaluga Amur Caviar, Squid Celery & Peach, Octopus Yellow Dapper & Mint, White Saurus Bitter Herbs & Orange Sauce, Salmon with Crostini, Mozzarella & Sorrento Tomatoes, Eggplant Meatballs, Funghetto Eggplants, Grilled Zucchini with Mint, Prosciutto & Cantalupo.